Sex And The City Hot Spots Tours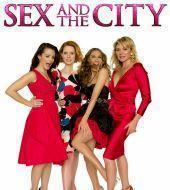 Delta i denna speciella Television Tour för en unik upplevelse!
Besök mer än 40 platser på denna turné från den populära showen Sex and the City när du går i Carries och Co:s fotspår. Turerna leds av lokala skådespelare så se til att friska upp dina kunskaper om Sex and the City!
Gå till butiken där Charlotte köpte sin "Rabbit"
Se möbelaffären där Aidan arbetade som designer
Ta en drink i Scout, baren som ägs av Steve och Aidan
Se även platsern som användes under inspelningen av filmen Sex and the City!
Denna tur måste bokas 48 timmar i förväg!
Turens längd:
Ca. 3,5 timmar
Avgångsplats:
5th Ave. och 58th Str. vid Pulitzer Fountain (bekräftas vid tidpunkten av kupongens inlösen)
Avgångstid:
Söndag - torsdag kl 11:00
Fredag - lördag kl. 11:00 och 15:00
Talade språk:
Engelska
The ticket will be sent within 24 hours in a seperate e-mail.

Send by email