Sopranos Sites Tour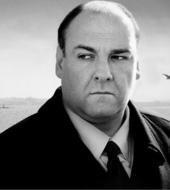 Delta i denna speciella Television Tour för en unik upplevelse!
Följ med maffian på en resa genom Sopranoland. Stanna vid Bada Bing. Gå till Harrison High School där A.J. dumpade pizzakartonger i poolen. Sitt på dinerns trappsteg där Chris sköts. Besök platsen där Big Pussy pratade med FBI.
Du kommer se fader Phils kyrka, Pizzaland, Muffler Man och andra platser som används i förtexterna. Besök restaurangen där den sista scenen i serien filmades och sitt i båset där Tony satt.
- En stor del av den här turen är i New Jersey
- Turen är för vuxna endast (åldrar 13+)
- Denna tur måste bokas 48 timmar i förväg!
Turens längd:
ca. 4 timmar
Avgångsplats:
7th Avenue nära 39th Street (exakt läge ges vid köp)
Avgångstid:
Lördagar 10:00
The ticket will be sent within 24 hours in a seperate e-mail.

Send by email